About DeHart Plumbing, Heating, and Air Inc.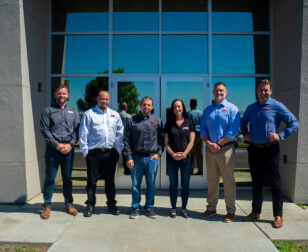 In 1946, James Arland DeHart started a local business with his two sons, Paul and Gary, committed to providing sheet metal and plumbing needs to homes around the area. This tradition carried onwards, to the point where the business expanded and our company name became a household one. This is due to our amazing staff and founding principles.
We put our customers first and take pride in giving them our very best, every time.
Customer complaints, no matter how big or small, are always addressed within 24 hours by our management.
We strive to build lasting relationships with customers and our community.
Thanks to these core values, we go to work every day with optimism and pride knowing we're doing our very best for the Modesto, CA area. If you're in need of professional help, don't hesitate to call on us.
Call DeHart Plumbing, Heating, and Air Inc. and join the Love Club!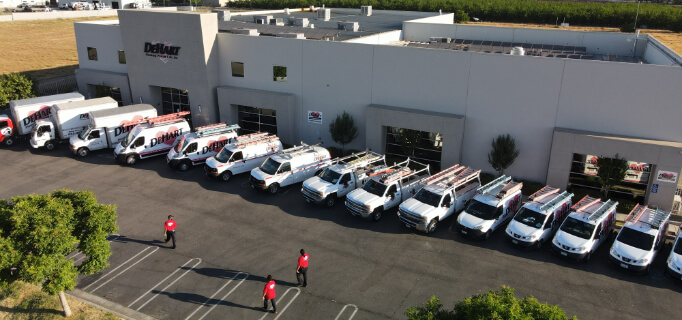 A Company that Puts Customer Service First
We've always strived to give our customers the very best, every time. So, we offer a long list of guarantees to ensure the satisfaction of our customers. Our DeHart Guarantees include:
100% Satisfaction Guarantee
1-Year Money Back Guarantee
Respect Guarantee
Comfort Guarantee
Priority Service Guarantee
No-Surprise Guarantee
No Extra-Busy Work Guarantee
Utility Savings Guarantee
NATE-Certified Guarantee
Best Warranties Guarantee
10-Year Parts and Labor Guarantee
When you choose our team here at DeHart Plumbing, Heating, and Air Inc. you can rest assured knowing that you're getting the best possible service at an affordable price. We're proud to say that we take the quality of customer care seriously. We take the quality of our service so seriously that customer complaints, no matter how small they seem, must be addressed by a manager within 24 hours.
Exceptional Customer Service is at the Core of Every Job We Do
When you choose our team, you're choosing a team who has the ultimate goal of providing comfort, efficiency, and a healthy environment for your home or business. That's why we provide 24-hour emergency service too. Not all of life's mishaps occur during the 9 to 5 block, sometimes you need a licensed professional to come to your aid at an odd hour. We're the team that you can count on in the middle of a hot Modesto summer when your air conditioner goes out. We'll always provide you with fast and reliable care.
We always operate on the highest levels of honesty and integrity. If you're looking for a great HVAC contractor make sure you contact DeHart Plumbing, Heating, and Air Inc.