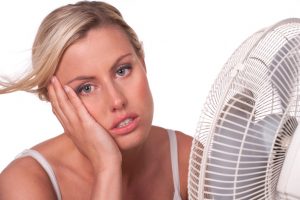 When it's hot in your home during a summer day, what do you do? If running ceiling fans and opening windows for a breeze isn't enough—and in Modesto, it often isn't—then you probably turn on your central air conditioning system. This can often do the job. But what about on days when the humidity is high? Does the air conditioning help overcome the humidity?
The answer is: probably not.
Humidity is a big problem during the summer when it comes to comfort—and it can also cause water damage to your home and help the growth of mold and mildew. We want to share a few important facts about humidity and how you cool your home.