Commercial Services in Modesto, CA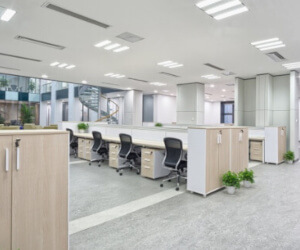 Call Our Hotline: 209-523-4578
Businesses in Modesto, CA need professional help, not just a quick fix from a neighbor or a local celebrity. The professionals at DeHart Plumbing, Heating, and Air Inc. specialize in commercial solutions that are bound to increase energy efficiency, and be fast enough to keep your business running smoothly.
We're family-owned and operated.
We've been in business since 1946.
We operate with a 100% satisfaction guarantee.
Our highly skilled technicians are more than capable of providing your establishment with the measured improvements it needs.
Call us for a free estimate and ask about joining the Love Club, our commercial maintenance program.
[Read More +]
What Commercial Systems Are Right for You Building?
Deciding which commercial HVAC systems are right for your business is no small task. This is why it is important to hire a professional to walk you through the entire decision-making process. Our team here at DeHart Plumbing, Heating, and Air Inc. can assess your individual needs to determine your specific heating and cooling needs.
Not all HVAC companies can provide commercial services, which is why it is important to do your research before you decide to hire someone. Our team carries the appropriate licensure and experience to handle all types of commercial HVAC systems. So, trust us when you're ready to create a comfortable and efficient environment in your commercial space.
We Offer Commercial Air Conditioning
Let's face it: summer here in Modesto, CA and the surrounding areas is quite hot. So, it is no wonder why homeowners and business owners alike rely on air conditioners to get them through the entire summer season. If you are a business owner, owning a great rooftop unit is not only a luxury, but a necessity. Your employees and customers deserve to be cool and comfortable, even during the hottest heatwave. That is why we install and service commercial air conditioners in commercial spaces across Modesto and the surrounding areas.
Don't Forget About Commercial Heating
Although winter seems to pass us by in a flash, it is important to have a high-efficiency commercial heater for your business. During a chilly winter day, you'll be glad you have a team you can trust for your commercial heating services. We'll match you with the right rooftop unit that can keep your commercial space warm and cozy when temperatures begin to drop outside. When your employees and customers are comfortable, you can be sure that your business will be successful.
Commercial Indoor Air Quality is Important
When we think about indoor comfort, we often think about the temperature. However, creating a comfortable indoor atmosphere depends on much more than just temperature. The quality of air inside your commercial space can greatly impact the success of your business, so it is important to hire the right professionals to install and service high-quality indoor air quality systems. Our team will ensure that your commercial space is both comfortable and energy efficient. Get in touch with us today to figure out which indoor air quality systems will best meet your needs.