HVAC Services in Modesto, CA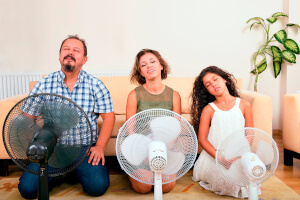 It's not a stretch to say that every home needs an efficient and effective heater and air conditioner to keep things comfortable. Maybe that's a heat pump that works all year round or a central air conditioner that powerfully cools your home when you need it to. Just make sure you call DeHart Plumbing, Heating, and Air Inc. for the setup and services of these systems.
We Abide By a 100% Satisfaction Guarantee.

We Go Above and Beyond Your Expectations.

We Offer an Industry-Leading 10-Year Parts and Labor Warranty.
Whether it's our amazing warranty, or our friendly technicians, there are many reasons to keep coming back to our team.
Do yourself a favor and call DeHart Plumbing, Heating, and Air Inc. for quality HVAC services in Modesto, CA.
[Read More +]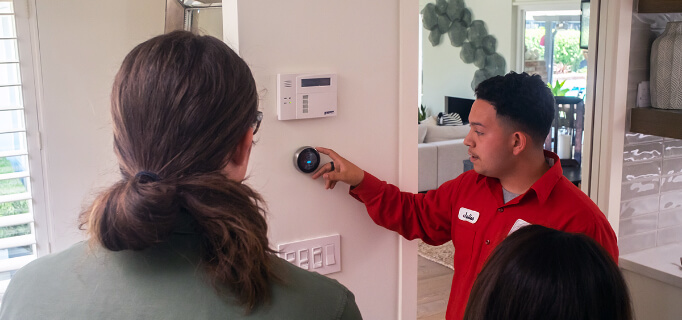 Heating & Air Conditioning Installation
Need a new heat pump installation? Or perhaps you're curious about the brands of furnaces we set up? Our phone lines are open for any homeowners in Modesto, CA to give us a call and tell us what they need. We're trained and experienced professionals, so we'll take it from here!
Heating & Air Conditioning Replacement
While every system we install is built to last, there isn't a unit in the world that will last forever. When the time comes to replace your old or outdated HVAC system, there's no better team to call than ours. We'll be there with quality and affordable heating & air conditioning replacement services that are designed to be stress-free and fast.
Heating & Air Conditioning Repair
Is your air conditioner suffering from a refrigerant leak? Or perhaps your heating system is running up the bill every month? Regardless of what your woes are, our Modesto, CA experts can help with heating & air conditioning repair. We target the source of problems, providing fast and effective repairs in every situation.
Heating & Air Conditioning Maintenance
Your AC or heating system isn't going to get far without comprehensive heating & air conditioning maintenance services. Our maintenance club is designed to improve the output of your systems while also reducing energy consumption. We do all of this at the lowest price possible. It pays to be proactive!
Be Sure to Trust a Professional Every Time
It is always better to contact a professional the first time to ensure a job well done. Only a certified HVAC technician has the training and experience necessary to perform complex cooling and heating repairs and replacement services. Here, you'll find a team of licensed, insured, and highly trained technicians.
Our team believes that all homeowners deserve to be cool and comfortable, especially during the hottest heatwaves, so we offer comprehensive air conditioning services. We offer AC installation and replacement services, as well as AC repair and maintenance services in Modesto, CA. We always use the highest quality products to ensure that you and your family can find some relief after a day spent in the sun. All of our technicians are NATE-Certified, so you can expect to be greeted by someone who is both knowledgeable and experienced when you schedule your AC services with us.
Trust Our Products
As we've mentioned, we only install the highest quality products to ensure your comfort and satisfaction year-round. DeHart Plumbing, Heating, and Air Inc. has been named as a Lennox Premier Dealer, a Rinnai ACE Dealer, and a Mitsubishi Diamond Contractor. We trust these products to out-perform most other heaters and air conditioners that are on the market today. We take pride in giving our customers the very best, and with our unmatched warranties and guarantees, our customers can be sure that they'll receive the most out of their new, high-efficiency systems. Our experts provide installation, replacement, repair, and maintenance services for a wide range of high-quality heating systems, including furnaces, heat pumps, ductless systems and more.
Contact DeHart Plumbing, Heating, and Air Inc. for quality heating & air conditioning services in Modesto, CA.