Insulation in Modesto, CA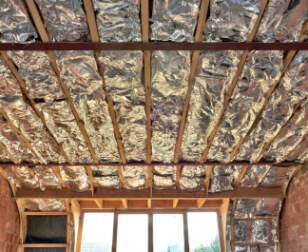 Insulation is incredibly important for getting the most out of your heating and cooling systems. Even the most energy efficient heaters and air conditioners will struggle if your home is not properly insulated. Of course, you should want to receive the maximum benefit of your HVAC systems. If you suspect your home performance is suffering due to poor or improper insulation, contact the team at DeHart Plumbing, Heating, and Air Inc.
We offer comprehensive insulation services to boost comfort and energy efficiency in homes across Modesto, CA and the surrounding areas. We are committed to providing an excellent customer experience and stand behind our mission 100%. Our number one goal is to create a comfortable and efficient environment in every home. Scheduling your insulation services with us can dramatically improve the way in which you heat and cool your home.
For comprehensive insulation services in your area, trust the team that puts their customers first.
[Read More +]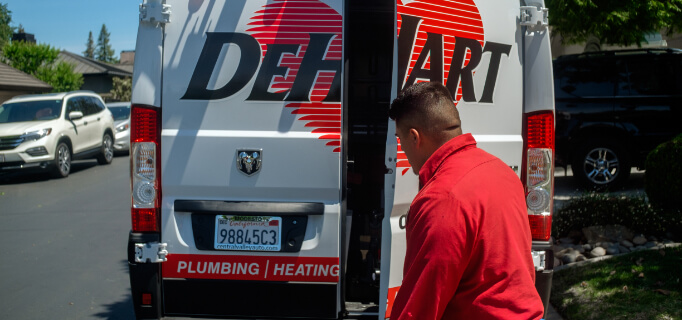 Do You Know if Your Home Needs Insulation?
It has been estimated that over 90% of homes in the United States are under insulated. Many homeowners are unaware that they are lacking the insulation they need to create a comfortable and efficient environment. Here are a few signs that suggest your home is suffering from improper insulation:
High energy bills
Cold walls, floors, and ceilings
Random hot and cold spots throughout your home
Cold drafts during winter
Water leaks in rainy and wet weather conditions
How Insulation Can Help
Insulation is key to maintaining a comfortable temperature inside your home. Without great insulation, about 25% of conditioned air can escape from your home. This leads to inefficiency, costing you hundreds of dollars in wasted energy. When conditioned air is constantly escaping from your home, your AC will have to work harder to maintain a consistent temperature.
Adding more insulation in your home can dramatically improve efficiency by keeping conditioned air indoors and unconditioned air outside. This is super important to your overall comfort, especially during the hottest time of the year. Trust us, when the temperatures outside soar, you'll be glad none of your cool, conditioned air is escaping through faulty insulation.
You'll Need to Hire a Professional
Of course, it is important to hire a professional for your insulation services. Our experts here at DeHart Plumbing, Heating, and Air Inc. can determine exactly which areas of your home are prone to energy loss in order to add the proper amount of insulation. Once we determine exactly which areas of your home could use more insulation, we will install it accordingly.
Our commitment to comfort and efficiency is what makes our insulation services a worth while investment. We have the knowledge, training, and experience to dramatically improve your heating and cooling performance. So, contact us today to get started!