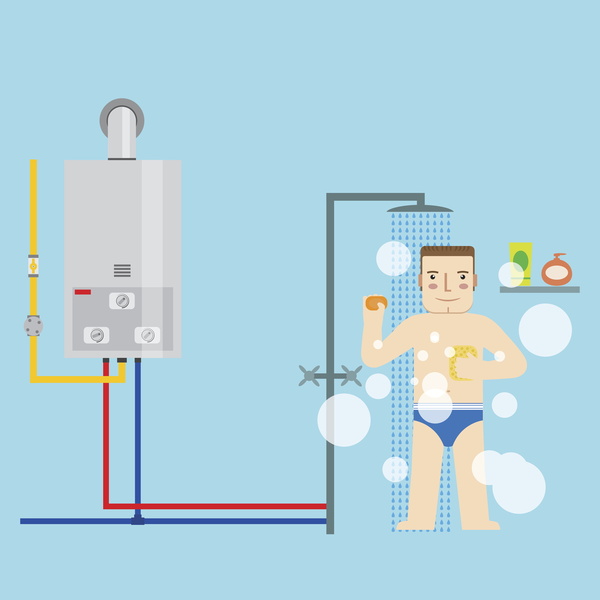 Could you imagine what life would be like without your water heater? Certainly, you'd no longer be able to take a hot shower after a stressful day of work or take a warm bath to soothe your aching muscles. Nope, you'd be stuck taking icy cold showers every day for the rest of your life!
Your water heater is incredibly important to your overall comfort and well-being, so of course, you don't want to take it for granted. With that in mind it makes sense that, if there is a problem with your water heater, you are going to want it repaired right away!
Below, we have listed some of the signs that suggest your system needs repairs. All you have to do is keep reading to find out more… Oh! And remember to contact us when you need a professional Modesto plumber.
What Are the Signs?
Be on the lookout for these indicators that there is a problem with your water heater:
Rumbling Sounds
Any strange sounds coming from the tank of a water heater are cause for concern, especially if they sound quite rumbly! But do not fret—your water heater isn't going to explode. All it needs is a handy dandy repair expert to take a look at it!
Corrosion
Rust and corrosion can certainly be a big deal, especially if you start to ignore them. So, even if you notice the teeniest bit of rust on your system's tank, be sure to call in a professional right away. It is always better to stay on top of it to prevent further corrosion.
Cold Water
If the water isn't getting as hot as it should, don't simply shrug it off and hope it will go away. If you're finding yourself taking lukewarm showers on a regular basis, it probably means trouble with the heat exchanger, heating elements, or gas burners—all things you'll want to be addressed right away.
Water Discoloration
When the water coming from the hot water taps takes on a reddish-brown tint, it can mean that there is sediment in the tank or that the inside of the tank is beginning to rust. Therefore, if your water is starting to look more like a scene of a horror movie than it does water, it is definitely time to call for repairs.
Leaks
You can expect to see a few drips coming from the water heater's pressure release valve. However, water coming from anywhere else is a problem. Be sure to call in a professional plumber right away if your water heater starts to leak!
You Need Professional Repairs
If you suspect its time to schedule your water heater repairs, be sure to call in a professional plumber right away! Trust us, only a professional plumber has the tools, training, and experience to safely and correctly handle the complex needs of your system, the first time around.
Ready to schedule your water heater repairs? All you have to do is contact the team at DeHart Plumbing, Heating, & Air Inc. today to get started!