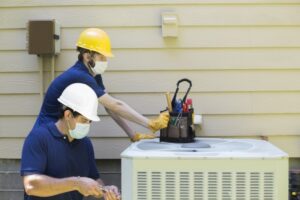 Has your air conditioner started acting a little out of whack? It might start off slowly at first. You might not even notice all the signs because you do not even realize that there is something wrong. Gradually, it can get to the point where your air conditioner breaks down entirely, and you are left wondering how you let that happen.
An air conditioner is one of the most important investments you can make to keep your home comfortable, especially considering how hot it can get here in Modesto. As temperatures begin to rise in California, your AC will be essential in keeping the indoor temperatures cool and comfortable.
To make sure that you can keep your AC in optimal condition, you need to call in professionals for air conditioning repair in Modesto, CA, at the first sign of trouble. Not sure what the signs are? This guide will help.