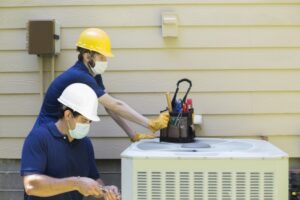 It's officially Fall, and while we can still likely expect some heatwaves throughout the rest of the year–after all, it is California–it's just about time to turn our attention to our heating systems. In fact, it's never too early to schedule heating system maintenance, if you haven't done so already!
That said, it's likely you have been using your AC system pretty consistently over the last few months. The absolute last thing you need now is an unexpected breakdown or huge repair issue when you still need your system.
We have some good news, fortunately! Most AC repair needs show very clear symptoms well before these issues cause your air conditioner to break down. So if you notice any of these symptoms, you can give us a call right away. Once repaired, you can rely on your air conditioner not only for the rest of our warm weather. but when you need it as temperatures warm up again next spring.
Remember, you shouldn't ever try to formally diagnose or repair a faulty air conditioner on your own. There are potentially harmful components involved, such as the chemical refrigerant. But you can be diligent and give us a call if you notice any of these troubling AC repair signs: