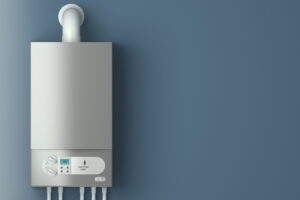 The short answer to this question is "yes," but we understand if you'd like more of an explanation than that!
Look, we get it. Tank water heaters are huge, have a number of components, and are really noticeable. So it's easy to understand and remember, that these systems need maintenance from time to time. After all, scaling—the buildup of hard water minerals—can really wreak havoc on the system.
But did you know that tankless water heaters can suffer from scaling as well? And this is the reason that tankless water heaters need maintenance as well. Actually, much of the service that a conventional tank water heater needs is also necessary for tankless systems. Read on as we uncover the problem with scaling in your tankless system, and be sure to give us a call when you're ready to schedule your tankless water heater maintenance session.