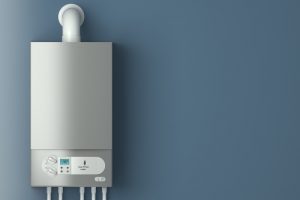 If there is any appliance in the home that homeowners take for granted, it's probably their water heater. Even though they're the most often used appliance in the house, you probably don't give it much thought unless something goes wrong with it, right? And then when something does go wrong with it, the next question is if it's worth repairing or if it's time for a replacement.
A water heater in disrepair should be replaced when it's reached a couple of decades in age, is showing signs of corrosion and/or simply cannot work as efficiently as it used to.
The next question is, what should you replace that water heater with? After all, you don't have to stick with the same old model of tank heater. That's not to say there aren't benefits to these systems, which we'll explore below, but you might benefit from a tankless water heater. Read on as we uncover the pros and cons of both.