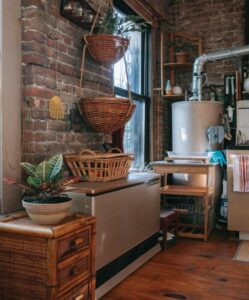 Hot water is an indispensable necessity in any house. Yet most consumers consider purchasing a new water heater only when the old one breaks down. As a result, it leaves them no time to consider different options and they are forced to look for a quick replacement.
So it's better to know when your water heater is nearing the end of its lifespan. It allows you to plan beforehand for a water heater replacement.
Here are some common signs that should indicate that it's time to get need a new water heater!
Old Age
An average water heater generally lasts 10-16 years if it needs replacement. So regardless of how careful you have been about your water heater maintenance, there's not much you can do about one that has reached the end of its lifespan. While you might be able to extend its life with adequate care, once it is older it is likely to have problems that are usually beyond repair.
Low Output
Water heaters, specifically those with tanks, can often be overwhelmed by excessive usage of hot water. With a lot of consumption, you are bound to run out of hot water at some point during the day. But a water heater that is failing to meet hot water need for even moderate use indicates that it needs replacement.
So if your water heater is not providing hot water to the level it once used to anymore, you should know that your old friend is now too old to keep up. You can, however, contact our licensed Modesto plumber first to rule out any problems that might only need a quick repair.
Rumbling and Noise
Another clear sign of a water heater that needs replacement is rumbling and noise from the tank. As your water heater becomes older, you will begin to notice rumbling noises emanating from it as the tank heats up the water. This is caused by sediment buildup, which is often a sign that the tank will soon start leaking.
Why Choose DeHart Plumbing Heating & Air Inc.
Are you ready for a new water heater? Call DeHart Plumbing Heating & Air Inc. and let our licensed Modesto plumbers and technicians help you upgrade to a new water heater. We provide comprehensive water heater services including installation, replacement, repair, and maintenance for both tank and tankless water heater systems.
Schedule Service with DeHart Plumbing Heating & Air Inc. Today!