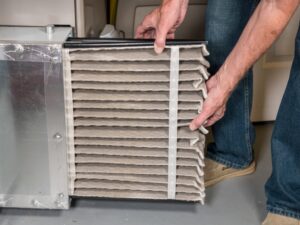 There's a common misconception about the purpose of an HVAC system's air filter. It does have an important job, but it might not be the exact job you're thinking of. Most homeowners believe that their HVAC air filter is in place to protect their indoor air quality.
Having this air filter in place certainly doesn't hurt your indoor air quality, but this is not its main purpose. Instead, this air filter is in place to protect the sensitive interior components of the system itself from dust, dirt, and other debris that could be in your air.
This air filter has its limits, and because of this should be changed on a regular basis. Read on to learn more!