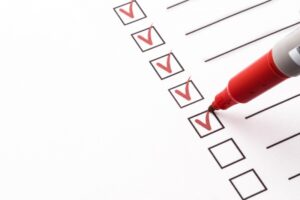 Summer is officially here, and if you haven't done so already, now is the perfect time to ensure that your air conditioning system is up to the job of getting you comfortably through another warm season.
If your current cooling system isn't up to this task, then now is a great time to replace it… before temperatures warm up too much more and you potentially face a sudden breakdown when you need the system the most.
But of course, if your system is on the newer side (less than 10-15 years old), then it could be that you just need a repair. So where do you draw the line? Read on to find out.
The System Is Aging
We mentioned above that a system on the newer side is below the age of 10-15. If your system is approaching this age, and you find yourself calling for repairs a lot or the unit just isn't working as efficiently as it used to (we'll get to that more below) then it's probably time to consider an upgrade.
Once an HVAC system reaches a certain age, it starts accumulating a host of chronic problems that makes it increasingly expensive to keep it up and running. If your air conditioner is over the age of 15, you should definitely reach out to a pro about having a new one installed. We'll be happy to talk to you about all the cooling options we have available!
The System Costs Too Much To Run
Sure, this assessment can be a little subjective. How much money is "too much" really? Wouldn't that answer be different for everyone? Yes, but as a general guideline, if you're paying significantly more for your energy bills than you were this same time last year, then there is a good chance that your air conditioner isn't working as efficiently as it used to for some reason.
It may be running too long to try to keep up with your desired thermostat setting. Or the thermostat might even be miscalibrated. Or maybe you're not sure about the energy cost comparison but you just think your energy bills shouldn't be that high. Whatever the case, please give us a call!
You're Constantly Calling for AC Repairs
Needing air conditioner repairs every now and then is normal. Your AC system is going to accumulate natural wear and tear, and therefore need parts adjusted or even replaced.
However, if you find yourself calling for air conditioner repairs multiple times a year, then it is time to reach out to a professional to see if you'd benefit from an AC upgrade.
This level of frequency in air conditioner problems is usually due to the system finally giving in to years of wear and tear, and the various components inside it will begin to fail in groups, which causes the frequency and subsequent repair costs to increase.
If your next repair or set of repairs is going to cost over half of what the system is worth, then it's time to give us a call.
DeHart Plumbing, Heating, and Air Inc. is your trusted resource for professional AC service in Modesto, CA and beyond. Contact us today!