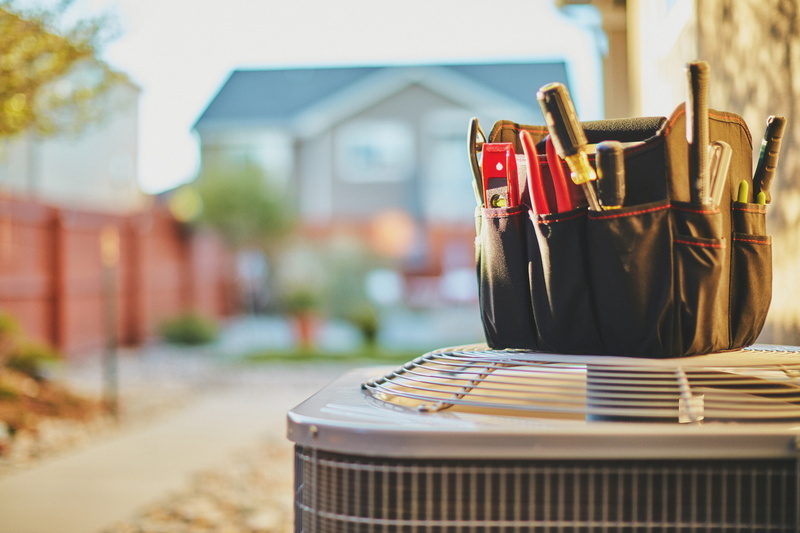 We all know just how hot it can be here in this part of California, especially during the summer. Therefore, you deserve to own a great air conditioning system to keep you and your family cool and comfortable all season long! If you own a not-so-great system or if you're having an AC installed for the first time, you're in luck!
To get you started, we have provided our quick guide to AC installation in Modesto, CA. Of course, it is always best to contact a professional for the installation of your new air conditioner, especially since we will know how to match it to your specific home and needs for maximum efficacy and efficiency. That said, we're sharing this guide with you not as a "how-to" instruction, but as a guide to why it's important to trust a professional for the job!
Step One: Replacing Your Old AC
The first step in installing a new air conditioner is knowing when to replace your current system. There are a number of signs that suggest it's time for a replacement. Consider replacing your AC if:
It's Old: Although built to last, the average useful service life of an AC is anywhere between 10–15 years. If your system has aged beyond this average life expectancy, it might be time for a replacement.
It Requires Frequent Repair: In general, your AC should not require more than just a couple of repairs every few years. If you've found yourself paying 50% or more of the cost of a new AC on repairs, it's better just to invest in a new system.
It's Costing You More Money: If you've noticed that your monthly energy bills are rising, it could just be that your AC is worn out and inefficient. Consider a replacement if this is the case.
Step Two: Selecting a New System
Just because you've owned a central AC in the past, doesn't mean that you have to install that same system again. There are plenty of options that homeowners have when it comes to keeping their homes nice and cool, including:
Central Air Conditioners
Evaporator Coolers
Heat Pumps
Ductless Systems
Inverter AC
We're here to help you make an educated decision on which is best for your home!
Step Three: Professional Installation
After you've been matched with the system that will best meet your cooling needs, it is time to have the system properly sized and installed. When we say "sized," we do not mean calculating the amount of space the system will take up (though that is part of the equation). What we are referring to is ensuring that the amount of cooling output the system provides is sufficient for your space.
Professional installation is key to ensuring the long and successful service life of your system, so do not trust the job to anyone except a licensed and trained HVAC professional. Sure, there are going to be plenty of amateurs willing to service your system, but sometimes an attempt to save money can end up costing you much more in the long run. It is always best to consult with a professional before you make any final decisions.
To schedule your air conditioning services, be sure to contact the experts at DeHart Plumbing, Heating, and Air Inc.