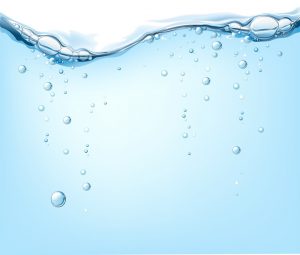 A lot of us really take our tap water for granted. While a weekend retreat to a campsite with jugs of water in tow certainly has its charms, fact is that no one would want to live without running water in this day and age. Just because you have running water, even if it's from a municipal supply, doesn't guarantee great water quality, though. In fact, your water quality may be a lot lower than you realize.
Don't worry. As usual, the professional plumbers on our team have your back. We install and service a number of great water treatment systems, and we'll make sure that you have the right one for your needs. There are a lot of water treatment systems in Modesto, CA, to choose from. Before you can choose the right system for your home, though, you need to recognize the need!
First Things First: What to Look For
Actually, "look" is a bit misleading. Why? Because you're not just looking for signs of subpar water quality—though that is certainly part of it! Here are some signs that you have water quality issues.
Sediment in your water.
Foul odors (sulfuric scents!).
Discoloration.
An "off" taste.
If you've just been putting up with any of this—why? You know that our professional plumbers are never more than a phone call away. And now let's talk about what they can do for your water quality!
Water Testing Means Definitive Answers
The symptoms that we listed above will clue you into the fact that you have water quality issues. They will not, however, tell you exactly what's wrong with your water. Water testing, on the other hand, can and will. At least, it can and will when handled by pros like ours.
Treating the Right Problems with the Right Solutions
If you're hoping for a magic wand solution to water quality problems that will solve every issue you may encounter, even we cannot offer that. Found a plumber that says they can? Then find a new plumber, because that one's not trustworthy!
The key to properly treating water is to use the right system(s) for the right problem(s). That may require a multi-pronged approach. We install and service:
Reverse Osmosis Systems, which are incredibly effective at purifying water through the use of pre-filters and highly-efficient membranes.
Water Filtration Systems, which are used when something as particular as an RO system is not really necessary. Think larger sediment.
Water Softeners, for eliminating hard water by swapping out minerals like calcium and magnesium for sodium ions.
Whole-House Systems Are Always Best
Do you know what's barely better than putting up with low water quality? Having to manually filter or clean water every time you want to use it! That's just one reason why a whole-house solution is always best. Skip the filtering jugs, opt for whole-house water filtration, and remember that there is more to treating water than just basic filtration. Reach out with any questions you may have.
Schedule your water treatment system services with DeHart Plumbing, Heating, and Air Inc.