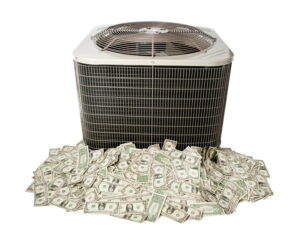 If there was one simple answer to this question, then customers would be much faster on the draw when calling for repairs, right? Imagine investing in air conditioner repairs like you would go grocery shopping, with prices being listed on a sticker.
Unfortunately, the world of AC repairs doesn't work like this, and it's not really anyone's fault. AC repair technicians need to diagnose a problem properly and have a conversation with customers before recommending a particular service. These systems can cost thousands of dollars, so it's not uncommon for air conditioning service in Modesto, CA to cost a large amount of money.
But this doesn't mean that you should be spending a thousand dollars for repairs on your 10-year-old air conditioner. There's a line when AC repairs shouldn't be too expensive, and we'll get into detail about what that line might be.