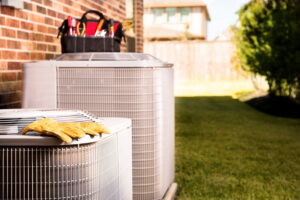 It is the final stretch of the winter season, which means that your air conditioning system has to be ready for another round of a lot of hard work for the next few months. But often your air conditioning system is easily overlooked in the months it is not in use. And no matter how much you convince yourself to skip over out-of-season AC repair in Modesto, the truth is this is just the right time to get them. After all, the last thing you need when the spring arrives is to be stuck with a malfunctioning air conditioner.
Here are some late-season AC repairs to watch for before the heat hits your town!
Check the Insulation
Being on the lookout for late-season AC repairs does not mean you start dismantling your AC unit. In fact, start with a general inspection of your AC system. Check on the back of your unit where you will find coolant lines that connect to your home. You should be able to find insulation on them. If the insulation is missing or damaged in any way, it's time to give us a call for repair.
Get Repair for Short-Cycling
Your air conditioning system typically runs in fairly regular, gradual cycles. If it runs very briefly after starting up and then cycles back down once again, it is going through an issue called short-cycling.
This problem could be a result of a number of issues. It could be due to something as simple as a dirty coil, or it could be a bigger problem like a refrigerant leak, malfunctioning capacitors, or other failing components that are vital to your cooling system.
Replace Your Filters
The replacement of filters is one of the most cost-effective maintenance to prepare your AC for the summer months. Experts recommend replacing AC filters every 2–3 months but you can do it more often if you have pets in your house. Filter replacement will regulate the airflow from your AC system.
Schedule a Tune-up
Much like any other running home appliance, your AC needs routine maintenance. Make sure to schedule a routine tune-up with us at least once a year to keep it in running order. And not just that, regular tune-ups also extend the life of your AC system.
Bottom Line
When it comes to air conditioning repairs, sooner is better than later. In fact, there is no reason at all to put your cooling in jeopardy with any more delay. So if you are looking for AC repairs in Modesto, know that we are here to help. Our HVAC professionals can put together your air conditioning system back in top-notch condition.
Schedule Service with DeHart Plumbing Heating & Air Inc. Today!