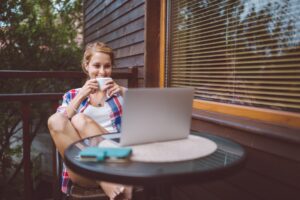 We're entering the season where practically everyone is calling for air conditioning service in Stockton, CA. Or people are at least looking it up online and evaluating how much money it might cost. This is when the true breadth of the different AC services can come into view. From AC replacement to repair, it can seem daunting to know what service you need and when you might need it.
Luckily for you, we get the struggle. We're going to talk about the different air conditioning services you can sign up for (from a quick service call to a maintenance appointment) and give you an overview of each. And we'll also talk about who might need which services.
So, buckle up and keep your phone handy. You might want to sign up for one of these great services once you learn a little bit about them.
A Service Call
A service call can sometimes be one of the hardest calls to make. Not only will your air conditioner need to be diagnosed, but it will also need to be fixed. Perhaps you've noticed a strange noise or maybe your energy bills have skyrocketed. Either way, you're on the right track.
Our staff are specifically trained to be kind and courteous because we know how stressful a service call can be. This is usually an unexpected expense that can be a lot more than you intended to spend. But as long as you work with a professional you trust, you'll be in good shape.
A System Replacement
Customers that need a system replacement are making a good decision for the long term. This might sound counterintuitive because of how expensive a replacement can be, but it's true.
Many customers just continue to repair their old and inefficient air conditioning systems. But a replacement is often going to be more cost effective when looking at expenses in the future. So kudos to you if you're making the jump to a new, high-efficiency system!
A Brand-New Installation
Did you just add a new section to your home? Or perhaps you're a new homeowner and you just purchased an old but loveable piece of property that you'd like to keep comfortable. Either way, you'll likely be shopping for a brand-new installation, whether it's for AC, heating, or both.
This is ultimately the most exciting purchase you can make because you're really making the biggest jump you possibly can. Your home will finally be comfortable on your own terms, and you won't have to deal with a window AC unit or a faulty old system that doesn't work right.
AC Maintenance
Sometimes things don't have to go wrong for you to feel anxious about the state of your AC. It could be working, but how well do you think it's working? Well, this is where AC maintenance can be a huge benefit.
Customers who purchase AC maintenance are looking ahead. This kind of person likes to be prepared and mitigate repairs before they pop up, which is exactly what maintenance is designed to do. Couple maintenance with a brand-new system, and you'll be in good shape for a very long time!
Join the Love Club or schedule a service appointment with DeHart Plumbing, Heating, and Air Inc.