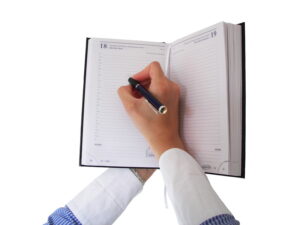 The weather has started cooling down, finally! True, we aren't going to have as chilly temperatures as states in the North or Midwest, but we still need fully functional and efficient heaters when winter does come. And the good news is, now is the perfect time to take one important step toward winter comfort—scheduling your heating maintenance.
There are some maintenance steps you should do on your own, like changing the air filter. The standard air filter in an HVAC system should be swapped out or cleaned every 1-3 months. But for thorough, comprehensive maintenance, you want to call on the pros.
So, don't delay! Give us a call to schedule your next tune-up. Read on to learn why!
The Advantages of Routine Heating Maintenance
We really want to stress the word "routine" here. You really should be arranging for maintenance each and every year in order to appreciate the full benefits from this service. Of course, some maintenance is better than no maintenance, but if you want to improve system efficiency and safety, the service really should be yearly for a standard HVAC system and twice a year for heat pump systems. Sticking to this schedule will help improve:
Safety: Gas-powered heating systems are not inherently dangerous. However, skipping maintenance can definitely raise the risk of hazards occurring. Something like a cracked heat exchanger, for example, can leak harmful carbon monoxide gas into your home.
During maintenance, however, one of the main jobs our HVAC technicians do is thoroughly inspect the whole system to make sure there are no imminent threats like this. We'll also check to make sure there are no other urgent repair needs, too.
Energy Efficiency: No matter what kind of heating system you have in your home, it will begin losing energy efficiency each year you skip maintenance. With maintenance, your heater can retain about 95% of the efficiency it had upon manufacturing. Otherwise, you can expect to lose about 25% of its efficiency.
The reason this matters is because efficiency—or rather, inefficiency—costs money! The more efficient your system is, the less you'll spend on utility bills.
Repair Needs: Look, you're going to need repairs every now and then. This is inevitable for whatever type of heating system you're using in your home. But, up to 85% of the repairs a heater may ever need on average throughout its lifespan can actually be prevented through routine maintenance.
Service Life: Fewer repair needs and better efficiency means longer service life! Replacing a heating system years before you should have to is an expense that nobody wants to make, and nobody should make. If your heater is not routinely maintained though, it may not last its entire lifespan. Don't let this be the case for you!
When properly cared for, the standard furnace can last 10-15 years. This is dependent on a few factors, including its manufacturing. Boilers can last longer, and geothermal heat pumps even longer. But without tune-ups, their lifespan can be cut in half.
Schedule your Modesto heating maintenance with DeHart Plumbing, Heating, and Air Inc. today!