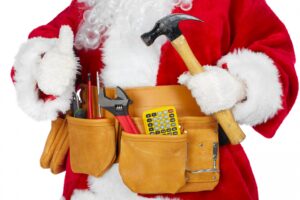 Inflation, market fluctuations, retirement… These are all not good things when you're trying to plan for your next big purchase. Sometimes it can almost be physically painful to stop yourself from booking that vacation you've wanted for years, only to invest that money in a heating system upgrade since you know you're going to need it. We've been there, and we just want to start by saying we understand how hard that can be.
But, there's good news on the horizon! Not every purchase needs to be a difficult one. Sometimes, there are tools built into the system to help homeowners who are on tight budgets and who also want to fit in that vacation they've been planning. Things like tax credits, manufacturer rebates, and promotions will be your best friends as you look to get a powerful heating upgrade for less cash upfront.
Let's discuss these three ways you can save big on your next heating installation in Modesto, CA.
Tax Credits
The first and most obvious way to save money on a major heating expense is with a tax credit. Due to the amazing new SEER2 program and the Inflation Reduction Act (IRA), there are big tax breaks for homeowners who decide to upgrade to electricity-based heat pump and furnace systems. This is coupled with billions of dollars going into infrastructure improvements, in hopes that the electricity powering your future heat pump costs less to use.
Check out what federal, state, and local tax credits might apply to your situation. One of our technicians can even walk you through it!
Manufacturer Rebates
You might think that a heating system manufacturer just wants to bleed their customers dry, but that's not really the case. Big companies that produce heat pumps, furnaces, and air conditioning actually want customers to purchase new systems, even though they might be more expensive than the last system they bought.
So, sometimes manufacturers put forward rebates, which basically give you your money back after a certain period of time when you invest in a system. This can be another great way to save some cash on a big purchase like a heat pump.
Promotions from Our Team
What about our team's individual stock? Sometimes an HVAC team (like ours) will have a surplus of certain systems they need to sell, so we'll do a promotion that takes some percentage off the initial cost or we'll couple it with maintenance. This is the third great way to look for extra savings since it can be combined with energy tax credits as well as manufacturer rebates to give you the most savings possible on your next heating upgrade.
Get into the Holiday Spirit!
Doesn't it feel good to open up your options when you're not so constrained by costs? We think it's high time to get into the holiday spirit and start celebrating with the people you love the most. Start by calling our team of experts to discuss your options when it comes to heating upgrades and we'll walk you through all of the possible ways you can save money this season.
We'll walk you through additional ways to save when you contact DeHart Plumbing, Heating, and Air Inc. We've got your back!