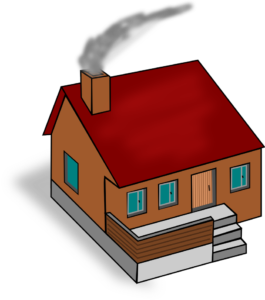 The furnace becomes the central HVAC component during this season. There is no way to get your interior all warm, toasty, and comfy if your furnace is registering suboptimal performance. When your HVAC system can't deliver the required heat in different areas of the house despite regular maintenance, you need to mull over the prospect of furnace replacement.
However, it is not easy to identify if a furnace really needs a replacement or another round of maintenance from a seasoned Stockton, CA HVAC contractor would do. To make it easy for you to decide, we outline all the instances where you should start searching for a new furnace.
Furnace Has Completed Its Operating Life
If your furnace has moved past its operating life, there is no reason to persist with it anymore. Different furnaces come with different lifecycles. Even if you don't have the original buying receipt and the furnace manual, you can consult a seasoned plumber in Stockton to find out its remaining operating life.
The Furnace Flame Has Turned Yellow
A perfectly fine furnace operates with a blue flame. If that flame has turned yellow, it is a sign that your furnace is producing dangerous carbon monoxide. Furnace flame changing its colors can also be a sign of gas leakage. We will strongly recommend turning off your furnace if its flame has shades other than blue and call professional HVAC contractors. They can tell you if the problem can be resolved by a repair or complete furnace replacement is needed.
Furnace Has Developed Various Noises
Different noises coming out of the furnace at the same time is also a sign that you should bid farewell to it. For instance, if your furnace is producing screeching, clicking, and booming sounds, it indicates that it might have a damaged blower motor, faulty flame sensor, and severe gas emission. Getting a new furnace instead of replacing the old one with so many issues makes more sense. Nonetheless, don't forget to consult with a seasoned HVAC contractor.
Furnace Requires More Frequent Repairs
If you are fed up with furnace repairs and tune-ups every other day, you should get a new furnace. It will certainly cost you more upfront. However, you will get rid of recurring repair expenses and inconvenience for good.
There Is a Visible Hike in Energy Bills During Winter
It is common to get an uptick in the energy bill during winter. However, if that rise is more than the previous year when your use hasn't increased, and there is no power tariff hike either, it might be a sign that your furnace has completed its efficient run and need a replacement.
DeHart Plumbing Heating & Air Inc. is a seasoned Stockton, CA HVAC contractor. We can tell you if your furnace needs a repair or replacement with our free expert inspection. We also offer first-rate plumbing and air conditioning repair and maintenance services to both residential and commercial clients.
Schedule service with DeHart Plumbing Heating & Air Inc. today!