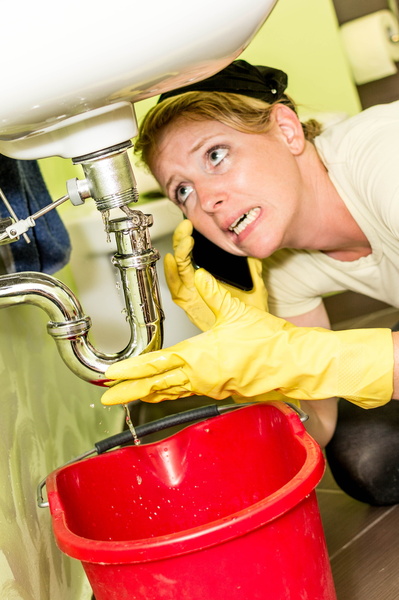 Unfortunately, not all emergencies occur within standard business hours, which can be quite troublesome! When an emergency strikes, you want to know that there is alocal Modesto plumber ready to take your call!
Well, luckily for you, we have a team of plumbers ready to assist you, no matter the hour! Of course, though, many homeowners do not quite know what constitutes a plumbing emergency, so below, we have listed some of the most common for you. All you have to do is keep reading to find out more.
So, When Should You Call?
Our professional plumbers can help you with all sorts of plumbing emergencies, including:
Overflowing Toilet
As you can imagine, an overflowing toilet is something that causes many homeowners to panic—and for good reason! Not only will you no longer have use of the toilet, but it's also pretty gross (and it can create some nasty water damage)! If you find yourself in this predicament, call an emergency plumber right away.
Burst Pipe
When a pipe bursts, water escapes into your home. This heavy flow of water can cause some serious damage to your property and furnishings. It also means a lot of lost water, too. If you notice a pipe has burst, shut off the main water line and contact an emergency plumber as quickly as you can.
Sewer Line Blockage
If you've noticed that multiple drains around your home have become clogged or slow, you most likely have a major problem deep within your drainage system (i.e. your main sewer line)!
A blocked sewer line can lead to sewage backing up into your home, which is definitely an emergency. Only a trained plumber will be able to tell if the problem lies within your sewer line or is a drain clog that they can clear with a hydrojet.
Main Water Line Leak
There are a few big signs that indicate that your main water line is in jeopardy. If you notice water pooling in your lawn or in your basement, a sudden growth of mold, or no water coming from the taps, call a professional right away. A main water line leak will lead to very serious damage if left unattended.
Don't Wait! Call a Professional ASAP!
If you have a plumbing emergency on your hands, do not hesitate to call in a professional. Trust us, only a professional has the tools, training, and expertise to safely and correctly handle the complex needs of your system, the first time around.
And yes, while you may be tempted to call in an amateur for their super low prices, remember that an attempt to save money could end up costing you much more in the long run! Therefore, it is always better to call in a pro — see, when it comes to your comfort and your budget, you don't want to take any risks!
To learn more about our emergency plumbing services, or to schedule an appointment, contact the team at DeHart Plumbing, Heating, and Air Inc. Ensuring the very best. Every time. Guaranteed.