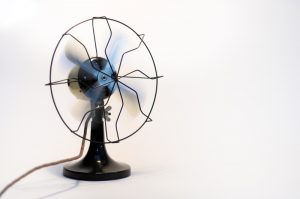 Our company exists to help homeowners overcome the dilemmas they face with houses that are uncomfortable and energy inefficient at the same time. It's an unfortunate fact for many people that they live in homes that are stuffy and uncomfortable with air quality far worse than it should be, and yet they're paying high energy bills for the "privilege" of inferior living.
Today we want to specifically address the trouble with indoor air quality Modesto, CA. IAQ is a big trouble spot for homes, and we're going to explain why this situation exists. Part of it is because attempts to make homes more energy-efficient end up creating a new problem (often without solving the original energy waste problem).
The Modern Home Design Trouble
Even with the opportunities to be in the Great Outdoors, most of us will spend most of our lives inside buildings. The majority of the air you breathe during your life is indoor air, and the majority of that indoor air will be the air of your house. Unfortunately, the EPA has discovered that indoor air quality can be from two to five times worse than the air outside. The reason for this: modern home construction doesn't allow for proper ventilation.
A house needs to have some exchange of air with the outside—it needs to "breathe." This allows for air replacements, the ventilation that removes the pollutants that build up inside the house and puts fresh air in its place. But modern homes are built as tight as possible in order to increase their energy efficiency. The tight construction slows down the movement of heat either into or out of the house, helping to retain heat during cold weather and keep heat out during warm weather. A house that can't breathe will soon have a high concentration of pollutants.
More Pollutant Sources
A second trouble comes from the number of pollutant sources inside a home. Household cleaning products and chemicals, cooking, pressed wood products, paint, materials for electronic devices, attached garages, tobacco smoke, personal care products, and more send pollutants into the air. Although you can reduce some of these, it's impossible to reduce all of them. The best way to deal with these pollutants is proper home ventilation—which most homes don't have.
Solving the Modern IAQ Dilemma
You can open windows and doors to allow fresh air into your house. A surprising number of homeowners almost never open their windows! But opening up the house in this way has its own problem, which is the energy-saving one: it lets in heat or lets heat escape. During winters and summers, this is a problem. How can you have energy savings and quality indoor air at the same time during the year?
This is why we're here! We can help you enjoy great indoor air quality and save energy at the same time. There is no single solution: we offer many different choices for better heating, cooling, and ventilation. Some examples: air filters, air purifiers, duct repairs, heat and energy recovery ventilators, and humidity controls. Talk to us today and we'll get you started with better indoor air quality.
Live Green, Save Green! Greenhart aims to improve the lives of our customers through comfort and energy savings.