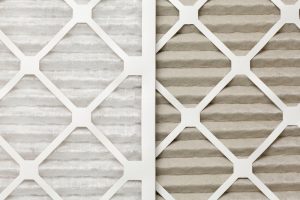 The concerns about indoor air quality in homes are higher than ever. So now more than ever, you need answers about proper air filtration in Modesto, CA and what will work for your home.
If you're already asking questions about what kinds of filters will match your specific household IAQ needs, you're on the right track. Running out to purchase some off-the-shelf purifier or doing your hunting through online retailers can lead to a disaster–something worse than poor air filtration. You won't get much better results if you go to inexperienced or amateur technicians to have air filters put in.
We are here specifically to answer your questions and provide solutions, and we're fully qualified for the job: BPI-Certified, NATE-certified, Green, and EPA-Certified. We also carry the best air filtration and purification products.
The Trouble With the Wrong Air Filters
Air filtration systems can be as basic as a mesh filter on a window air conditioner, or as complex as the advanced HEPA filters used in hospitals and clean rooms. Putting in the strongest filter possible (which is measured as MERV, minimum efficiency reporting value) is usually the wrong choice for your house, however. You want the filter to block airborne contaminants; you don't want it to block airflow as well. The wrong filter crammed into an HVAC system will cut off the airflow and cause a rise in air pressure. This will then cause the blower fan to power down, and may even damage it.
Finding the Right Filter
You don't need to go through any extensive training or education to locate the right filter, because you have our technicians to handle the hard work. We're experts in how to optimize indoor air quality, and the job starts with finding out what kind of contaminants you have circulating through your home. We can then decide on the right type and strength of filtration system.
An example of one of the products we may install for your home: Lennox's PureAir™ S Air Purification System. This is an all-in-one system that combines particle filtration with UVA lights and monitors. The S Air Purifier targets three different types of pollutants that usually require different filters or purifiers to handle: airborne particles; germs and bacteria; and chemical odors and vapors. The combination can remove 99.9% of mold spores, pollen, dust, and pet dander, and more than 95% of fine particles down to 0.3 microns.
Trust the Indoor Air Quality Pros
We want to stress once more that no single air filtration system is the correct match for all homes. We install other top air filtration systems, such as the Carbon Clean 16 and the Clean Air 11. You don't have to worry about ending up with the incorrect model or one that will impede your comfort because it blocks airflow.
Our team also takes care of repairing and replacing air filtration and purification systems. We're the experienced and certified team that knows what you need for a healthy and energy-efficient home.
Call on Greenhart to have the right air filtration and purification systems to protect your loved ones. Live Green, Save Green!