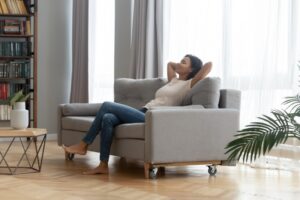 While there may be an end in sight, there is no denying that homeowners today are living in a unique and unprecedented time. COVID-19 has opened up questions for many consumers—do you have the right products at home to keep you not only comfortable but also healthy and safe? Are you doing everything in your power to protect your family?
Lennox understands these questions! As an essential business, Lennox felt and fulfilled a responsibility to help homeowners feel confident in their home products with the addition of important indoor air quality systems such as the PureAir S and the Healthy Climate PureAir Purification system.
Homeowners often don't realize that their indoor air quality products, or lack thereof, have a huge impact on their health. We'll talk more about the above-mentioned products here, and provide some tips to take care of your air, and therefore your family's health.