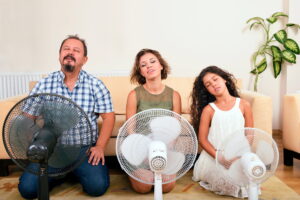 It's no secret that we're already reaching record-high temperatures as of late. And since we're only in July, they're likely to continue on this trend until fall finally hits full swing. This isn't really much of a problem, since a quick trip to the beach or a day in the pool will likely make anyone feel great. But if you're trying to spend your day-to-day life working, relaxing, or enjoying your hobbies indoors, then your AC is going to be working hard.
So, how about we ease the burden on your air conditioner by doing a few things that can improve temperature control in your home and increase your overall energy efficiency? Sound like a good idea?
There are plenty of things you can do, from hiring a professional for AC repair in Tracy, CA, to running your ceiling fan, that will help keep the scorching hot summer temperatures from causing trouble in your life.