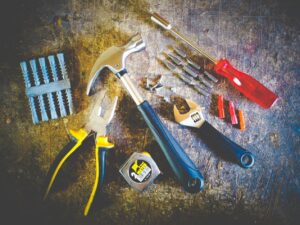 Staying on top of regular HVAC maintenance is the ultimate way to keep it in its prime condition. Not only does it saves you a lot of money on repairs but also prolongs the lifespan of your HVAC system.
When it comes to regular maintenance, it's important that you get a professional HVAC service for your air ducts. This part of your HVAC system collects a lot of dirt, dust, and other allergens over time. And it is often also the type of maintenance that fall by the wayside.
Here's how to know when it is time to clean out those ducts!
A Sudden Spike in Energy Bills
Dirty ductwork is often a big cause of sudden spike in your energy bills. There is also a chance that your air ducts have cracked which is causing the air to leak out of your home.
An increase in bills can be due to excessive use or due to an underlying mechanical issue in your cooling system. But before you go for costly repairs, it is always better to first check if your ductwork needs cleaning.
Respiratory Problems
Most respiratory problems don't have anything to do with your air ducts, but it is possible that they might be due to dirty air ducts. If you or a family member has allergies, dirty ductwork can not only trigger them but also make them worse. If a respiratory problem has aggravated without any other apparent cause, it is best to call us for a free inspection.
Presence of Mold
You are probably already aware of the common health dangers associated with mold. But do you know that air conditions can develop condensation which can lead to mold growth rapidly? So if you have noticed mold in the ductwork, know that it needs immediate cleaning. And it is important that it is done by professionals.
Inconsistent Air Flow
If you have noticed that one room in your house appears to be colder than the others, it could indicate a problem with dirty air ducts. Dust buildup in your air ducts can be a major cause of inconsistent air flow by your HVAC system and therefore it is time to get AC repair in Modesto, CA.
Bottom Line
Contrary to how it feels, cleaning your air ducts isn't as easy as ABC. Therefore, it isn't something that you can do it on your own. In fact, it is a complicated process that requires keen knowledge of HVAC systems and adequate tools to do so.
If you are looking for professional AC repair in Modesto, CA, look no more. Our experienced plumbers and technicians can get the job done according to the most up-to-date methods and processes.
Schedule Service with DeHart Plumbing Heating & Air Inc. Today!