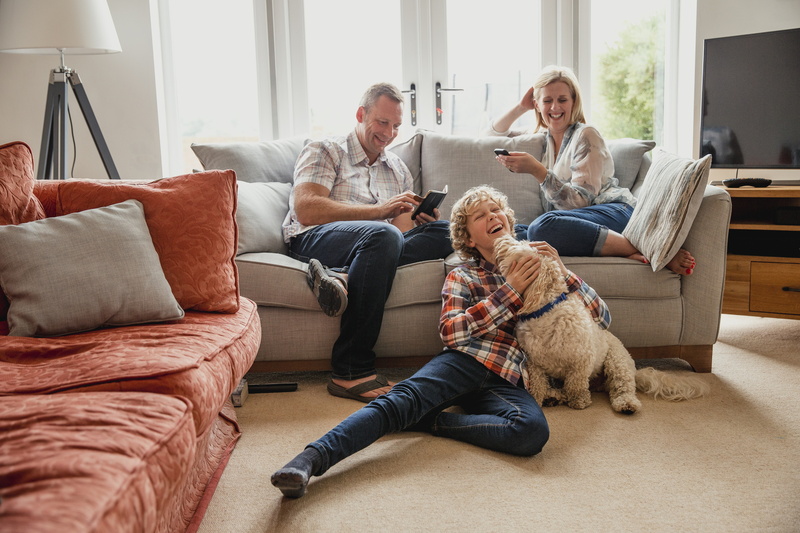 Summer is pretty much here, and that means temperatures are going to keep rising and rising! Of course, you want to make sure that your home stays cool and comfortable all season long. But how do you do that without running up your utility bills?
Fortunately, there are plenty of things that you can do to boost your AC efficiency and keep your home cool. Below, we have listed some of them. All you have to do is keep reading to find out more! So, what are you waiting for?
Some Cool Tips and Tricks
Here are some of our favorite energy-saving, comfort-boosting tips and tricks.
Turn on Your Ceiling Fans
If you have ceiling fans in your home, use them! Turning on your ceiling fans is a great way to help circulate cool, conditioned air all over your home, making it feel much cooler. Plus, using your ceiling fans makes it so that your AC doesn't have to work so hard to do its job, allowing you to cut back on your monthly energy bills.
Close Your Curtains
It's no secret that the sun is hot, and during a summer day, the last thing you need is the sun's rays beaming into your windows. Therefore, closing the curtains on your south-facing windows during the day is a great way to keep excess heat out of your home.
Invest in a Programmable Thermostat
A programmable thermostat allows you to pre-set certain temperatures for certain hours of the day, so you will never have to worry about cooling unoccupied and unused spaces of your home. Investing in a programmable thermostat is a great way to cut back on monthly spending, saving you hundreds in the long run.
Limit Use of High-Heat Appliances
Stoves, ovens, and even lamps all generate a lot of heat, which can definitely make your home feel much warmer. Therefore, a great way to keep your home cool during the summer is to limit the use of these high-heat appliances. Try grilling outside or even using your microwave during the hotter days of the season.
Wear Lighter Clothes and Stay Hydrated
This might seem like an obvious one, but wearing lighter clothes during the summer is a great way to keep your body feeling cool. Additionally, we recommend drinking plenty of water, as proper hydration allows for proper perspiration.
Take a Cooler, Quicker Shower
Taking a cool shower is a great way to keep you and your home nice and cool during the summer. The cool water can help you cool off while simultaneously limiting the amount of moisture released into your indoor air. (Humidity makes it twice as hard for your AC to do its job.)
Schedule an Annual Tune-Up
You want to be sure that your air conditioner is in good working condition all summer long, right? If so, then be sure to schedule your annual AC maintenance in Ceres, CA in with a team of professionals who can ensure that your system is efficient and effective. This way, you'll be sure to keep cool and comfortable, even during the the most intense heatwave.
To schedule your AC services, contact the team at DeHart Plumbing, Heating, and Air Inc. today!