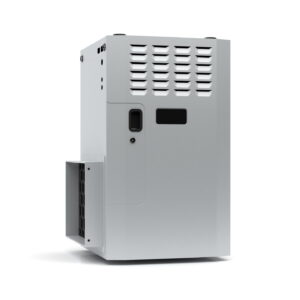 Hello! We hope you're enjoying the first budding signs of spring as you get ready to spend some more time outdoors. Heck, we'd imagine everyone taking their sports uniforms, hiking gear, and bathing suits out of storage gleefully. While we don't see harsh winters like our northern neighbors, it's still a welcome sight to see the signs of spring and the warmth return to us.
However, just like an old friend who has worn out his welcome, we urge you not to forget about your furnace. It's been there, reliably chugging along and keeping your home warm, even if you've been thinking of better and warmer days ahead. A furnace, for whatever faults it might have, is vital to your home comfort, which is why we think it deserves the attention before the chilly days are up.
So, let's do a final inspection and see if you need furnace service in Tracy, CA!
First, Change Your Air Filter
We know that you might not be using your furnace for much longer this season, but it's still a very good practice to change your air filter. This is so you don't forget about it in the future (or rather, if you do forget about it, at least it's clean!).
Also, if your furnace and air conditioner share the same ductwork, changing your air filter is another great method to reduce the overall amount of contaminants that are trapped in the system. Wherever there's dust, debris, or pet dander, you should always be thinking about cleaning it! This will impact your air quality and the efficiency of your comfort systems.
Inspect the System for Wear and Tear
Take a quick look around your furnace. Do you notice a mark? Do you see frayed wires? Or perhaps there's a part of it that's wet to the touch? These are signs that something is wrong, and even though you might be about to retire the system for the season, these problems won't get better over time. In fact, they'll likely get worse. That moisture might grow mold or that frayed wire might get covered in dust.
If needed, schedule a quick repair before the season is over. This would allow you to be in great shape when the fall rolls around.
Keep It Clear in the Future
Now that it's sitting there all nice and pretty, don't change that! Some people try to utilize the space next to or on top of their furnace as extra storage when the summer rolls around (since it's not really doing anything at that moment) but we'd urge you not to do that for two major reasons.
The first reason is that a furnace is still a major appliance and can get damaged or knocked around by a falling piece of equipment or something you've stored near it.
The second reason is that in the case you have a gas furnace, any flammable materials should always be left at least two feet away from the system in case it turns on. Paper and natural gas just don't mix well.
Schedule repairs or join the Love Club by contacting DeHart Plumbing, Heating, and Air Inc.