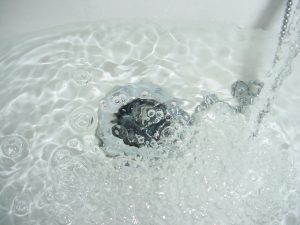 If you're like most homeowners, you probably don't think about the drains in your home very often. If we had to guess, we'd say you never think about them, until something goes wrong. You know, something like a clogged drain leaving you standing ankle deep in water in your shower.
Sometimes, you can take care of a clogged or slow drain on your own with nothing more than a plunger and a little bit of "elbow grease"? Sometimes it takes a little something more… like professional drain cleaning.
"Can't I just clean my drains myself?"
Before you reach for that bottle of store-bought drain cleaner consider this: These solutions are caustic, and actually do more harm than good to your plumbing system! Instead, you should call on a pro. But how do you know when it's time?