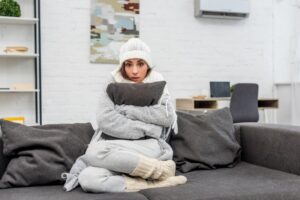 Are you about to enter winter with uncertainty about what kind of shape your heating system is in? We know that it's sometimes hard to make the decision about when it's time to replace an aging heater. Committing to a purchase like this and spending the kind of money it takes is no small thing.
You want to be sure that you don't replace your heater before you actually need to. After all, wouldn't it be a waste of money to make an upgrade otherwise?
Well, honestly, today's heaters are even more efficient and powerful than systems made even just less than a decade ago. We've provided some signs below that it may, in fact, be time for you to consider a new heater.