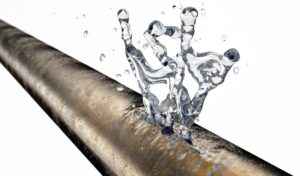 Plumbing system problems can often be difficult to spot, especially without the right professional equipment and know-how about comprehensive pipe systems. Most of these pipes, after all, are hidden from view, and the problems that crop up are usually pretty subtle when they start.
For this reason, we recommend that our customers schedule preventive plumbing maintenance at least once annually. However, it's also important to familiarize yourself with the warning signs that you do need a plumbing fix, even if you're due for maintenance. The faster you detect a plumbing issue, the faster you can get it fixed, after all. So, what are these signs?
A Drop In Water Pressure
A decline in water pressure is never a good sign. It could mean a number of different things, including how severe the decline is and how quickly it happens. Usually, a decline in water pressure indicates that you have a leak or blockage somewhere within your plumbing system.
For instance, a slow loss of pressure, due to something like limescale buildup could be the culprit of your plumbing issue, or there could be a sudden loss of pressure from a pipe rupture. The latter definitely qualifies as a plumbing emergency, so be sure to get in touch with our pros right away!
Water Bills Are Higher Than Normal
It's important to keep a close eye on your water bills each month, just in case they begin to spike for no apparent reason. Water bills that go up suddenly and rise above what's normal for the amount of water you're using may mean you have a leak somewhere in your plumbing system.
If your monthly bills show that you're using substantially more water than you actually are, it's time to have the system checked out.
Continually Running Water Meter
One simple way to tell if your plumbing system is leaking is to turn off all the plumbing appliances in your home—then, check the water meter. Is it still running? This means that the water is likely still leaving your system somewhere, indicating a leak. Be sure to call our plumbers if you notice this happening.
Signs of Water Damage
Even if you're really vigilant about these kinds of things, the fact of the matter is that many plumbing issues only become noticeable once they've started causing damage. Pinhole leaks and similar problems are often only found after they've rotted out the surrounding area with water damage.
If you notice what looks like water stains on your walls or ceiling, then it's a good idea to call a pro to get it checked on as soon as possible. The longer you wait, the worse the problem will get.
Remember, it's always better safe than sorry. If you haven't specifically noticed these signs but something else is bugging you about your plumbing system, please don't hesitate to reach out to our team.
DeHart Plumbing, Heating, and Air Inc. is your trusted resource for quality plumbing services in Modesto, CA and beyond. Contact us today!