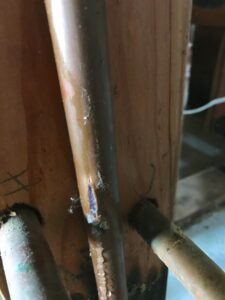 Let's face it, temperatures very rarely get below freezing in our parts. Still, though, it has been known to happen. In fact, weather can surprise even the most prepared. Look at all the homeowners in the Texas area last winter who were surprised by some seriously hazardous winter weather! Without the infrastructure to support it, many of them suffered power loss and more.

We are fans of "being ready for anything," and while frozen pipes are not a top concern with our mild winters, it's still something you can be aware of and know how to manage just in case we have some nights that dip below freezing. Hey, it's been known to happen!
Read on to learn more.