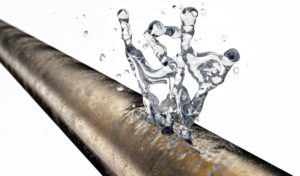 If you've been a homeowner for very long, then you probably already know that plumbing problems are just a part of life. It's likely you'll suffer from at least a small leak or a minor drain clog. If you're lucky, that's the worst you'll have to deal with.
But it's important to know that if your pipes are old, made of outdated material, or damaged in some way, then it's time to consider if you might need whole-house repiping–when all the pipes in your home are replaced with newer plumbing pipes.
Read on to learn how to determine if you should have repiping done.